P A N T H E I S T I C M U S I C.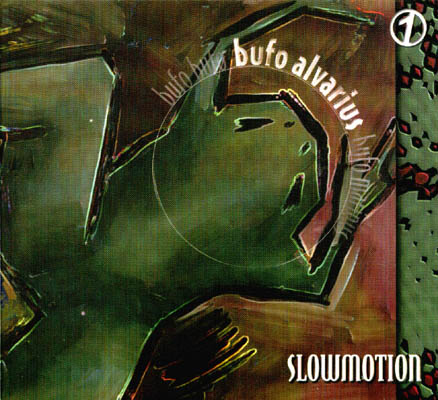 P2__ SLOWMOTION "BUFO ALVARIUS" CD digipack
Slowmotiom are a duo from Rome.They play a very expanded and extatic ambient
music.A clash of new electronic,dub,post-rock,old new wave,trought scarnification
of sounds,litanies,hypnotic loops and burning sunsets.They say about their influences:
brian eno, kranky records, drone music, krauth rock,david lynch, satie and everyting
is expanded.The title of the album is about the psychedelic frog of the Sonora desert.
Check mp3's,and other stuff from their website: http://www.slowmotion.it/


P 1.1__ CLEEE "SCHARZE STERNENLIEDER" CD
Cleee is Pad Conca of Otholithen.Ambient-noise soundscapes and electroacustic sound paintings.
Strange and indefinable "political" music.Instuments:bass,praparierterbass,gitarre,cello, schlagzeug,selbstetgemachte instrumente,metalperkussion.Black artwork as the musik.
I'm very proud of this release,expect new Cleee releases on Pantheistic.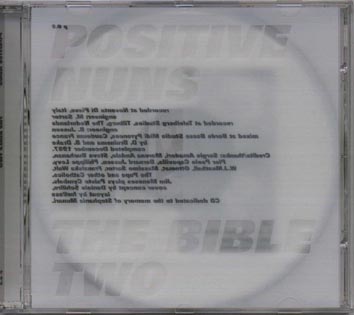 P 0,5--POSITIVE NUNS "THE BIBLE TWO" special edition CD
Freejazz progressive structures of Blast meets king krimson,no means no and rollins band featuring
members of Blast and Otholithen.Absurd and surreal text by Jim Meneses-drums/vocal-,complicate guitar
riff by Frank Criyns,and kicking bass by Dirk Bruinsma.Positive Nuns it's a split release between
Pantheistic and my "old"hardcore/punk label Anti.Dio.




Chek this records and other related cool music in the weirdmailorder!!!
Pantheistic records 2000@Diy underground against the mass-media shit society.